Vestry
Caroline Haynes
Senior Warden
Tom Halvorson
Junior Warden
Caroline Haynes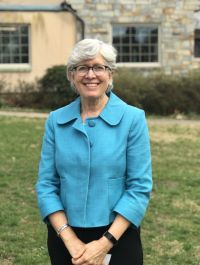 Senior Warden
Caroline has enjoyed being an active member of St. Michael's since the early 1990s. Over the years, she has served in a variety of capacities including a previous term on the vestry, on the St. Michael's Fund Board, Sunday School teacher, Youth Group Coordinator, Mission and Outreach Committee member, and on the Shrine Mont planning committee. She serves on a variety of County commissions and planning boards, is a master naturalist, is passionate about the Care of Creation and enjoys working in our native plant garden at church. When not in Arlington, she and her husband, Mark, enjoy spending time at their cabin and in the woods in West Virginia.
Tom Halvorson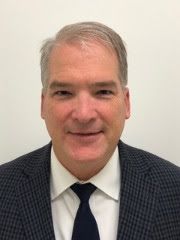 Junior Warden
Tom is a new member of St. Michael's joining in 2019. An Episcopalian since childhood, he is excited to be a part of the energy and vitality he has witnessed from the church membership serving both the parish and the Arlington community. A recently retired Naval officer, he looks forward to remaining with the same church indefinitely and the ability to enjoy the benefits that long term relationships at St. Michael's bring. Serving on the vestry is a great opportunity to do all of those things. In his free time, Tom enjoys exploring the DC area with his wife Carol, occasional travel to keep up with their three children, and learning the ropes of empty nesting.
Kaipo McCartney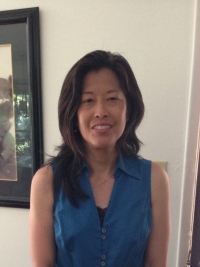 Registrar
Mrs. Kaipo McCartney grew up in the Episcopal church, beginning as a member of St. Elizabeth's in Honolulu, Hawaii. She attended the University of California at San Diego and earned a degree in mechanical engineering through an ROTC scholarship. Following her commissioning as an officer in the US Air Force, Kaipo was assigned to Colorado Springs, CO, where she met her husband, Keith, another Air Force officer. After several assignments in locations such as Montana, Texas, Virginia, Hawaii, and New Mexico the McCartneys chose to return to Virginia to retire, where they now attend St. Michael's. Kaipo works part time for The Aerospace Corporation and Keith is an assistant coach for the Washington-Liberty High School varsity boys' lacrosse team.
The McCartneys have two boys, Kenji and Connor. All enjoy traveling, eating well, and being active (so they can continue to eat well).
Adrienne Pilot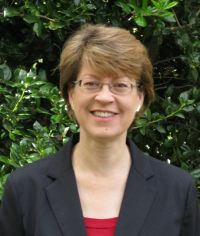 After moving to the neighborhood in the early 1990s, Adrienne and her husband Michael discovered St. Michael's. They have considered this welcoming community their family's church home ever since. Over the years she has assisted with St. Michael's activities such as Vacation Bible School, The Guardian, and the audit committee, participated in service projects such as Rebuilding Together, and engaged in various opportunities for spiritual education. Past volunteer service has included county commission/committees and local community organizations.
Jeff Byard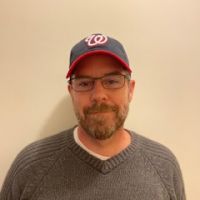 Jeff is a husband, father and has been a dedicated public servant throughout his professional career, serving both in the United States Marine Corps and as an Emergency Manager. Jeff and his wife Sara have four daughters, Brooke, Kate, Caroline and Zoe. Jeff and his family moved to Arlington in 2017 from Prattville, Alabama where they were members of St. Mark's Episcopal Church. Jeff is excited to serve on the vestry and will be committed to expanding St. Michael's community outreach. Jeff enjoys spending time with his family, Alabama Football and is an avid runner.
Wendy Ikezawa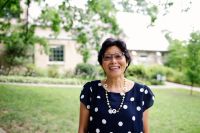 A lifelong Episcopalian, Wendy was drawn to St. Michael's due to its warm and vibrant congregation. She participates in the Nursing Home Ministry, the Stewardship Committee, and Newcomer Dinner activities. In her free time, Wendy enjoys traveling with her husband, spending time with friends, and visiting her children and grandchildren.
Eric Samuel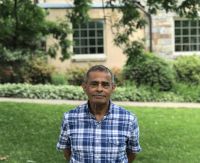 Eric is a physicist, and is excited about serving in the St. Michaels' vestry and supporting our neighborhood outreach. Eric and his wife, Lalitha, enjoy spending time with their children, grandchildren, traveling, and gardening. He's also an avid golfer and table-tennis player.
May Via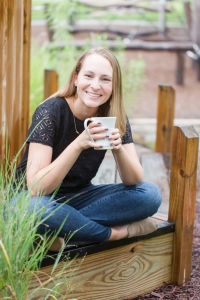 Mary is a relative newcomer to St. Michael's, but she has quickly grown to love this community. She especially appreciates that she is able to bring her family to church knowing that her young children will be accepted and loved just as they are. She has enjoyed serving as a Lay Eucharistic Minister and working alongside the Christian Formation Committee and the Children and Families Ministry Committee. She is also a facilitator of one of our Sacred Ground circles, a dialogue series on race and faith. Mary is a graduate of Yale Divinity School and spent several years working in Episcopal schools as a chaplain and teacher. She is excited to serve on the vestry in such an important moment in history and is full of hope for the future of St. Michael's.
John Kelleher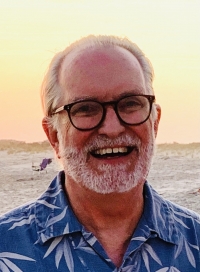 John and Linda have been active members of the St. Michael's community since 1991 when the grandparents asked "When are you going to get Nick baptized?" John has been a "participant" in decades of Fall Festival dinners and Christmas in April outings, Building & Grounds projects, the Guild Hall kitchen renovation, elevator installation, columbarium build out and organ installation. He was a member of the search committee that called Fr. Howard and has been both Junior and Senior Warden on past vestries. John currently enjoys being retired from his architectural practice, singing with the choir and looks forward to serving on the vestry.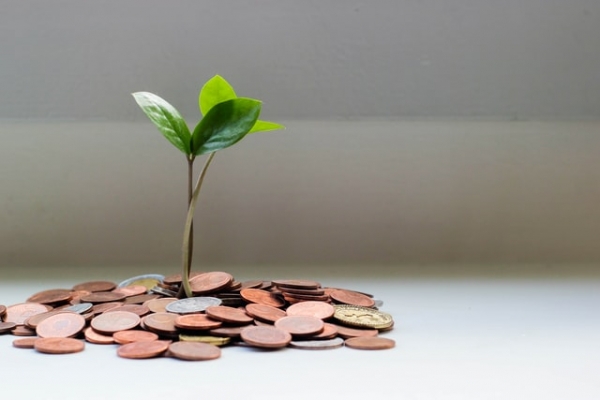 December Treasurer's Report
Year-To-Date Total Income : $306,878.92 is 106% of Budgeted YTD Total Income: $289,923.34. NOTE: This total includes the full amount of the 2021 Prepaid Pledges received in 2020 ($46,585.08) and $4,492.97 in Prior Year Pledges. Our Total YT...
Read More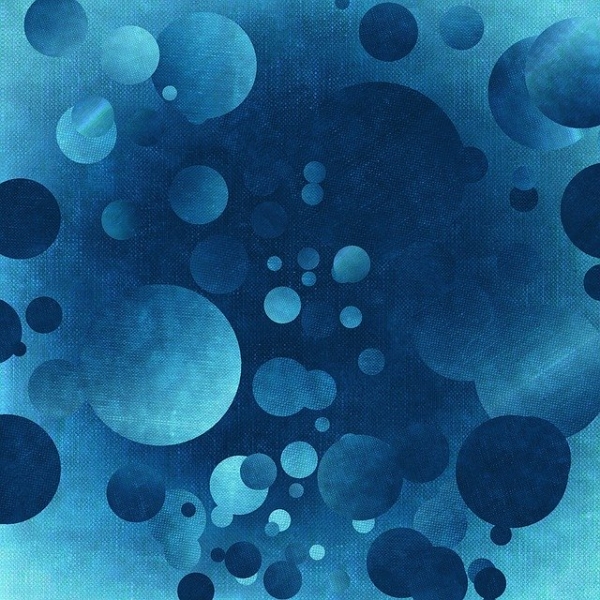 April Vestry Minutes
Please be aware that the content contained in these meeting minutes was accurate at the time of transcription. Some details may have since been updated. Read the minutes from the April Vestry meeting .
Read More